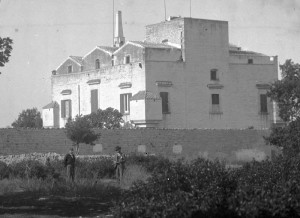 The villa, dated 1821, surrounded by a forest of oaks and Meditteranean scrub, was founded as a hunting lodge commissioned and built by Giovanni (1767-1844) and Giulio Jatta (1775-1836), became actually the summer residence of later generations, was renovated and organized by their heirs, in the early years of the '900, and in part by the current owners in 2013-2014 and offers Bed and Breakfast.
It is located 15 km from the famous Castel del Monte, 3 km far from the center of Ruvo di Puglia, home of the Jatta Museum, belonged to the same family, now the Museo Archeologico Nazionale Jatta. In Ruvo there also is the magnificent Cathedral, one of the most significant of Apulian Romanic architecture.
In a half hour by car, you can visit the town of Trani, with its eighteenth-century buildings, the Cathedral silhouetted against the sea and the Castle of Frederick II, is certainly among the most interesting and famous towns of the North-Bari area. And then Barletta, Gravina di Puglia, Altamura , Bitonto, all cities are within easy reach.
The stay in this romantic villa, is the banner of peace and serenity.